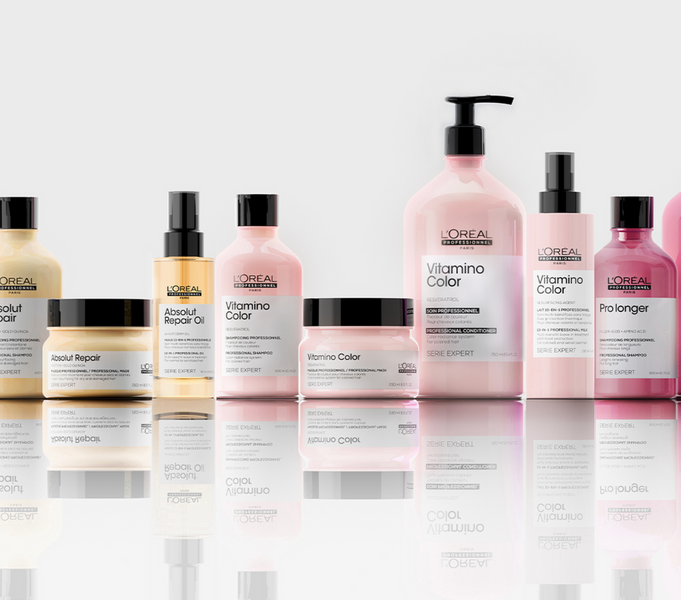 L'oreal Professional
Our Secret
Innovative hair care and haircolor products tested and approved by the biggest names in hairdressing. We constantly strive to maintain the highest standards of quality in terms of performance, comfort and safety.
Our DNA
Eugène Schueller, a true pioneer in the field of research, used his genius to provide reliable solutions for hairdressers' needs. He created the first safe hair dyes, called Oréal. Since 1909, L'Oréal Professionnel has continuously provided leading hair technology to hairdressers and their clients, to meet all their hair needs.
Our Strength
We are constantly connected to fashion. Supporting over 800 fashion shows worldwide, L'Oréal Professionnel inspires salon trends and helps hairdressers to recreate the most on-trend looks.
Our Commitment
L'Oréal Professionnel is committed to helping hairdressers in their day-to-day practice, by improving their working conditions, teaching them the latest styling techniques and developing services that showcase their expertise. L'Oréal Professionnel is also committed to developing high quality, environmentally friendly products.